Breast Cancer ›
Mercy's team of breast surgeons and breast cancer specialists in Baltimore help women determine the best breast cancer treatment options available to them.

Institute for Digestive Health and Liver Disease ›
Mercy Medical Center is home to The Institute for Digestive Health and Liver Disease, offering dedicated specialists and advanced treatment options.
Emergency Department ›
Mercy offers emergency care on the Downtown Baltimore campus 24 hours a day, 7 days a week (410-332-9477) with access to a trained emergency medicine team, diagnostic services and consultations with specialists.
In case of an Emergency, Dial 911 and follow the instructions of the EMS (Emergency Medical Services) team.
Main Campus / Parking Garages ›
Mercy Medical Center's downtown campus includes our Main Hospital - The Mary Catherine Bunting Center, McAuley Plaza and The Weinberg Center.
General visiting hours at Mercy are 11:00 am to 8:30 pm. Hours vary by floor, please check with the nursing staff or call 410-332-9555.
Giving from Your 401k or IRA Retirement Plan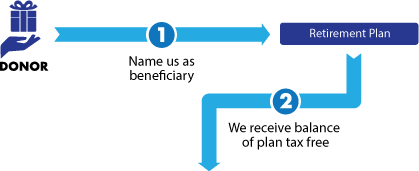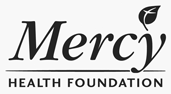 You've worked hard and planned for retirement. Now, with a little creativity, you can leverage your retirement assets to benefit you and your family, reduce federal taxes, and support Mercy far into the future.
How It Works
Name or designate Mercy as a beneficiary of your IRA, 401(k), or other qualified retirement plan.
Pass the balance of your retirement assets to Mercy by contacting your plan administrator.
Important! Tell Mercy about your gift. Your plan administrator is not obligated to notify us. So if you don't tell us, we may not know.
70 ½ or older? Make a "Tax-Free" Gift Through Your IRA
Benefits
Continue to take regular lifetime withdrawals.
Maintain flexibility to change beneficiaries if your family's needs change during your lifetime.
Your heirs avoid the potential double taxation on the assets left in your retirement account.
Download a brochure on this topic:
Next
Contact us so we can assist you through every step.