Breast Cancer ›
Mercy's team of breast surgeons and breast cancer specialists in Baltimore help women determine the best breast cancer treatment options available to them.

Institute for Digestive Health and Liver Disease ›
Mercy Medical Center is home to The Institute for Digestive Health and Liver Disease, offering dedicated specialists and advanced treatment options.
Emergency Department ›
Mercy offers emergency care on the Downtown Baltimore campus 24 hours a day, 7 days a week (410-332-9477) with access to a trained emergency medicine team, diagnostic services and consultations with specialists.
In case of an Emergency, Dial 911 and follow the instructions of the EMS (Emergency Medical Services) team.
Main Campus / Parking Garages ›
Mercy Medical Center's downtown campus includes our Main Hospital - The Mary Catherine Bunting Center, McAuley Plaza and The Weinberg Center.
General visiting hours at Mercy are 11:00 am to 8:30 pm. Hours vary by floor, please check with the nursing staff or call 410-332-9555.
Charitable Bargain Sale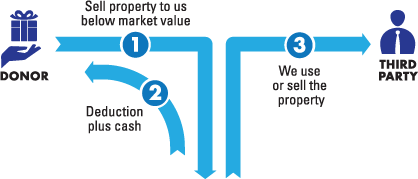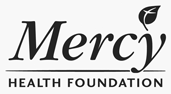 How It Works
You sell your residence or other property to Mercy for a price below the appraised market value—a transaction that is part charitable gift and part sale.
Mercy may use the property, but usually elects to sell it and use the proceeds of the sale for the gift purposes you specified.
Benefits
You receive an immediate income tax deduction for the discount you took from the appraised market value of your property.
You pay no capital gains tax on the donated portion of the property.
You can receive payment from us in a lump sum, or in fixed installments.
Next
Contact us so we can assist you through every step.